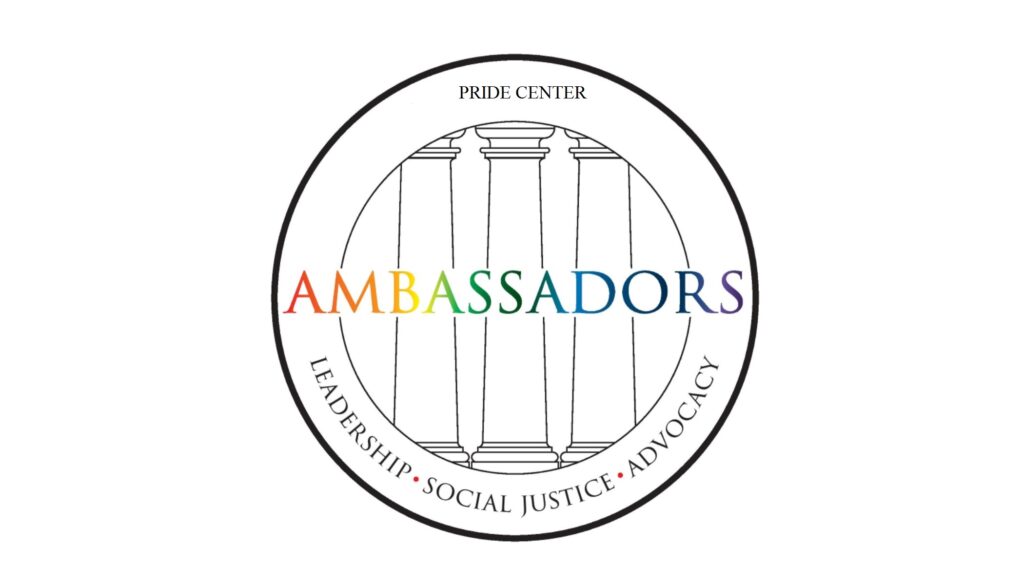 The Ambassador Program seeks to build a connection with students who want to represent the Pride Center and cultivate their leadership capacities. This program provides students an opportunity to get more involved in center programming and initiatives; become better informed on LGBTQIA+ and allied topics and concerns; and further develop their leadership skills. The three core principles framing the Ambassador program are social justice, advocacy, and leadership.
Ambassadors will spend the academic year learning and developing leadership skills connected to equity, justice, and social change. They will assist the Pride Center by creating a safe space for the LGBTQIA+ community, being a point of contact for new students and visitors, working to better foster fellowship and community, developing and designing outreach projects, and advising the Pride Center staff on important issues and concerns.
Through the Ambassador Link initiative, the ambassadors are able to meet faculty, staff, and students to talk about a variety of issues or for consultations. If you need help learning more about affirming spaces, need a person to talk to about an experience, or need someone who can listen to you than the ambassadors are the people for you. Ambassadors can meet you in the Pride Center or somewhere you prefer.