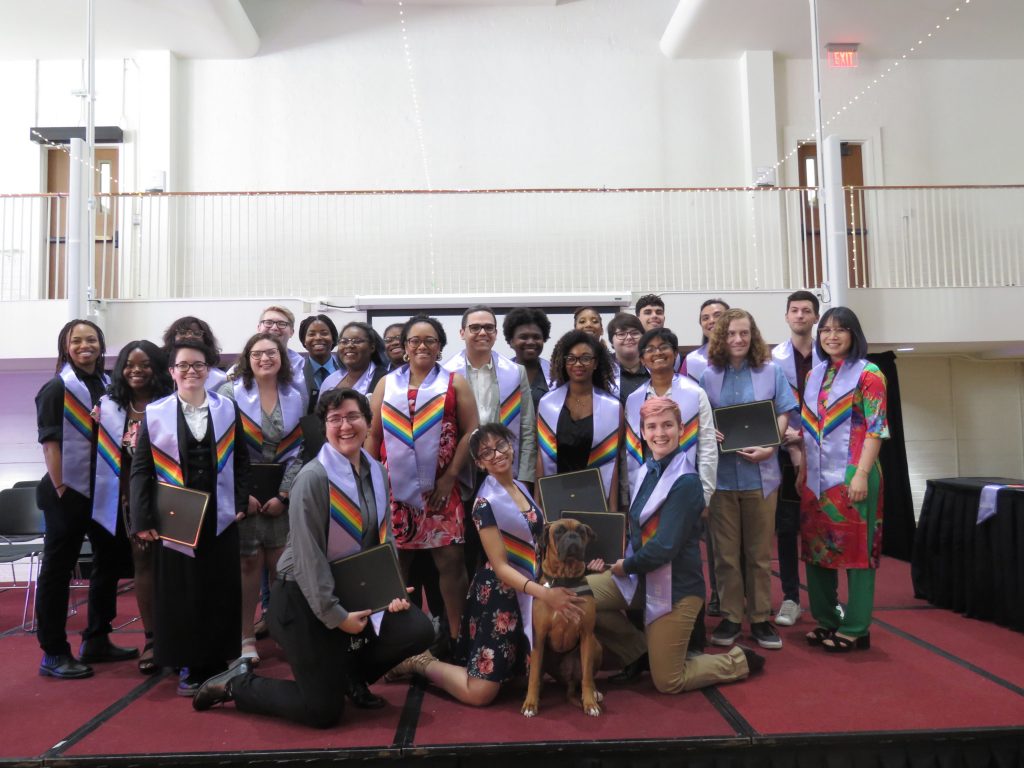 2018-2019 Lavender Graduates
Lavender Graduation is a cultural celebration that acknowledges the achievements and contributions of LGBTQIA+ students on UGA's campus. Through this recognition, LGBTQIA+ students are provided with a positive experience at the university, encouraging them to continue their connections to the university, other students, and other alumnus.
Graduating students, as well as alumni, have an opportunity to participate in the program and receive a stole as well as a gift from the Alumni Association. Two speakers: a student speaker and the keynote speaker, who is usually an accomplished and out LGBTQIA+ alum, deliver addresses to the participants. The Pride Center and GLOBES recognize strong advocates for the LGBTQIA+ community with the Founder's Award and the Annette Hatton Outstanding Student Advocate Award. 
For more information about Lavender Graduation, email pride@uga.edu.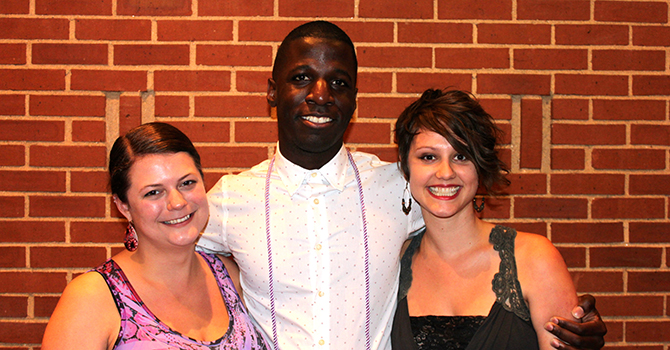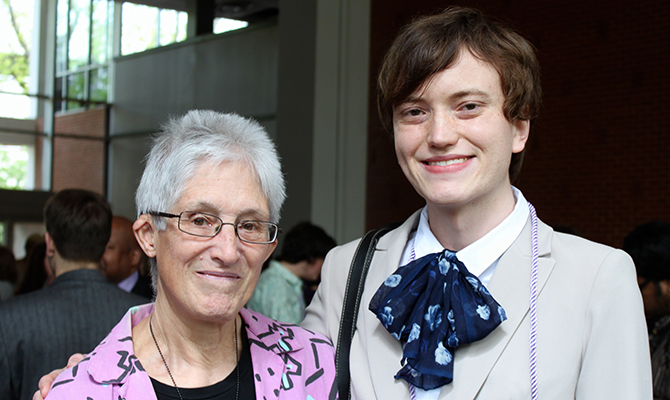 The purpose of this award is to honor Annette's dedication and contributions and will be given annually at the Pride Center's Lavender Graduation. The award recognizes a full-time student for their remarkable commitment to service in the LGBT community.

Nomination link closes April 20th.
Read More »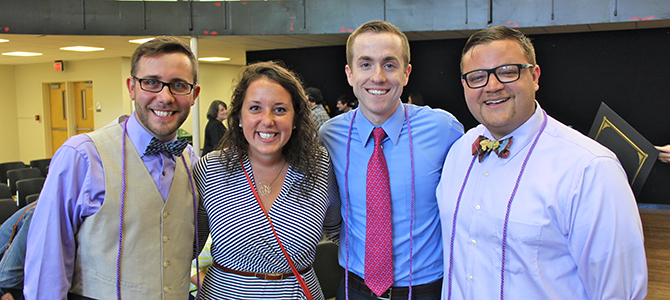 This award honors a faculty, staff, or community member who has made a significant and lasting contribution to the University of Georgia LGBT community. The winner of this award is recognized each year at our annual Lavender Graduation.

Nomination link closes April 20th.
Read More »