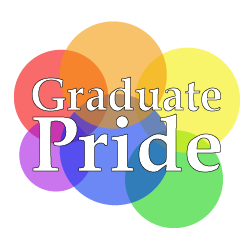 Graduate Pride is a group for graduate and professional students of the University of Georgia who identify as LGBTQIA+ to build community. The mission of Graduate Pride shall be to build community for, advocate for, and provide support to the LGBTQIA+ graduate and professional students at the University of Georgia. 
The student leaders of Graduate Pride coordinate events and meetings for their members including:
Social Events at Local Restaurants and Businesses
Group Study Sessions
Informational Sessions
To connect with Grad Pride, please fill out this form.